Cross-border ecommerce has become a vital part for many retailers looking to sell their products across national borders and penetrate markets to ensure the success of their business. Selling online across borders can be exciting, but at the same time, there are complexities to contend with in the process, one of which is fulfillment. According to an eMarketer study, 27% percent of retailers surveyed stated that delivery of goods to the end customer represented the biggest challenge for international online sales.
To understand the importance of a good fulfillment strategy, we spoke to Ludo Verlinden, Director of Global Business Development atSalesupply, who will give us a deeper insight into this topic, as well as provide us with tips on how to overcome the complexities surrounding it.
1. What is fulfillment when applied to cross-border ecommerce?
Within ecommerce fulfillment is the entire process that is set in motion when an online order comes in.
– The warehouse is informed of the order.
– The ordered product(s) is/are collected, packed and prepared for shipment.
– The courier service is selected and mapped out.
– Track and trace + returns.
Cross-border ecommerce adds another dimension to ecommerce: distance.
And this dimension can add both time and cost to the equation. In cross-border ecommerce you are competing with local web stores that do not face this challenge.
Fulfillment is a deciding element in your cross-border strategy.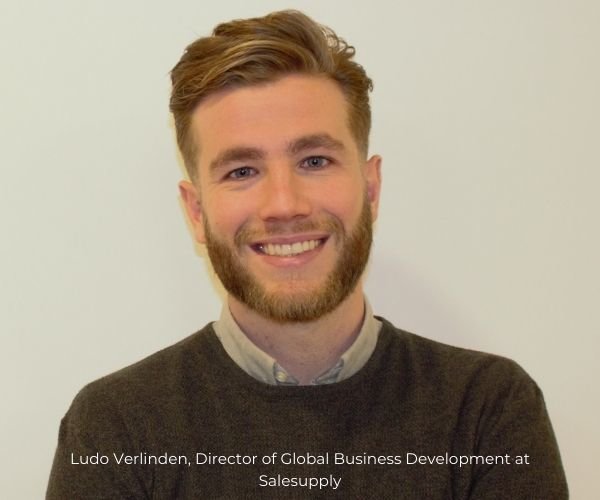 2. What aspects does a business need to cover in order to be successful in cross-border logistics?
– Know your market: what are the preferences of your cross-border audience in terms of delivery options and payments (e.g. cash on delivery in southern and eastern Europe).
– Decide whether you want to store locally or ship from a central warehouse.
– Make sure you are 100% sure about the landed cost (the total costs connected with international shipping, such as taxes and fees).
– Have a strong local courier (delivery) network in place to be able to fully meet local delivery preferences.
– Create a user-friendly return solution: make sure it is both easy and cost-friendly for the client to return a product. For example, by setting up local return location.
3. What are the latest trends in fulfillment services for cross-border ecommerce?
– Local shipping is becoming more and more important, from a competitive (cost and speed), trustworthiness (creating trust by shipping locally with well known couriers) and sustainability point of view.
– Hybrid fulfillment is becoming mainstream with options such as BOPIS (buy online, pick up in-store) and ROPIS (reserve online, pick up in-store).
– The client being in the driver seat: the merchant offers various shipping options to its clients: BOPIS (buy online, pick up in-store); ROPIS (reserve online, pick up in-store); free delivery; ECO delivery; faster, same day/hour delivery (with surcharge).
4. What advice would you give entrepreneurs who are looking to internationalize their online businesses but find fulfillment one of the main complexities?
Focus on one market at a time, do not try to enter too many markets at once. Do your market research, ask for assistance and invest time in creating the ultimate shipping options for your local customer. This is crucial for your conversion ratio, margins, and being competitive in the local market.